Looking for a great Instant Pot Meal?
This recipe for Beef Pho is a definite crowd pleaser. The fragrant broth will really make your taste buds sing and get the family running to the dinner table. Instead of spending all day in the kitchen created this delicious noodle soup, you can go out and have a little family adventure while your Instant Pot does almost ALL the work!
Traditional Beef Pho
A traditional bowl of pho is a bowl of rice noodles served in a fragrant, full bodied broth.  The secret to a great bowl of pho is the broth. It's usually slow simmered for hours and hours.  In some places, the broth is even cooked overnight. Spices like clove, star anise, and cinnamon give the broth a rich flavor that is nothing short of love in a bowl.
Homemade Broth is Best
You can use homemade beef broth or a store bought version. Homemade is really easy and you can google how to do it. You could even make it in your Instant Pot. But both homemade and store bought will work in this recipe. (Note: when I bought pre-made broth, I get this broth because of the simple ingredients.) Just remember that if you buy broth to look for a version with lower sodium and no MSG.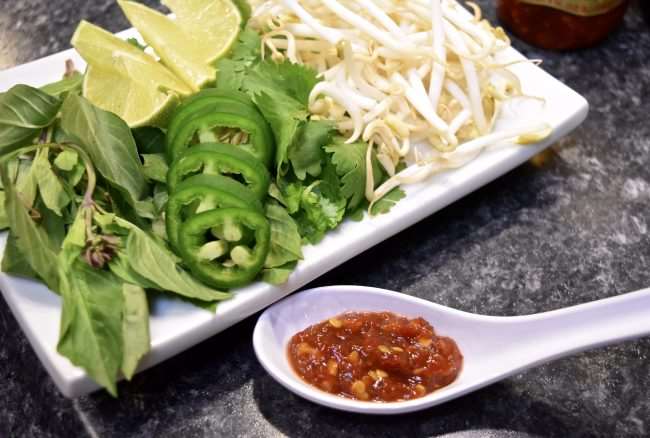 Create a Custom Pho Bowl with Garnishes
What sets your bowl of pho apart from anyone else is how you garnish it. Pho is traditionally served with bean sprouts, fresh cilantro, fresh Thai basil, lime wedges, jalapeños, chile sauce, Hoisin, and green onions. There is no right or wrong combination for your bowl. I think it with everything, but the kids like their bowls with cilantro and lime only. Find your favorite flavor combination and enjoy!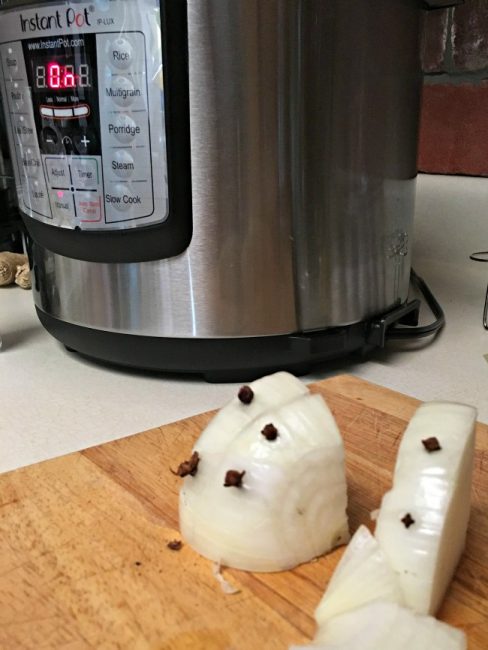 Cooking Pho in an Instant Pot
I am now an Instant Pot Convert! For months, friends have mentioned how much they LOVE cooking in their Instant Pot. I didn't quite believe that it was THAT good until I got my own. Amazon had one as a daily deal for $69 and I thought that was a good deal. But, what sold me was that you could steam/hard boil farm fresh eggs and have the shell peel off easily. OMG!! It works beautifully! If you have egg laying chickens, you'll know how impossible that is. But I'll save that story for another day.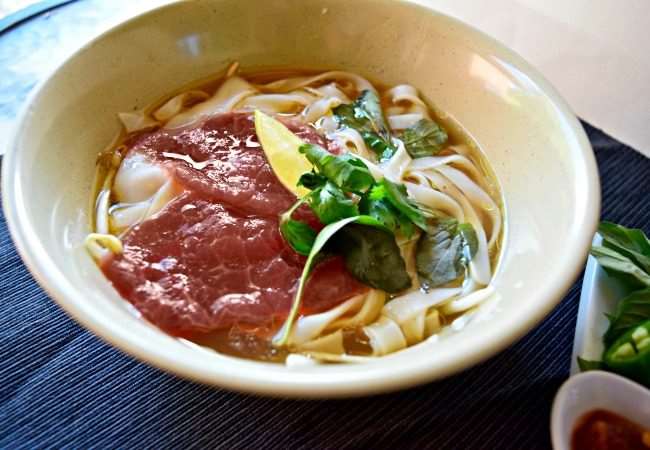 Fast forward a few weeks and I'm cooking Beef Pho in my Instant Pot. It's really easy to cook in an Instant Pot. I've made everything oatmeal to this recipe. In just 1 hour, you get a beef pho broth that rivals anything you can get at a noodle house or pho shop. If you have been on the fence about getting an electric pressure cooker or have one and need ideas on how to use it, print this recipe and cook up this recipe. You'll love it just as much as we do.
I have the recipe for you on the next page. Click the button below to print it it off!

Please follow and like us: