Disney's Pineapple Dole Whip
For many Disney World Travelers, a Pineapple Dole Whip is a park snack you can't do without.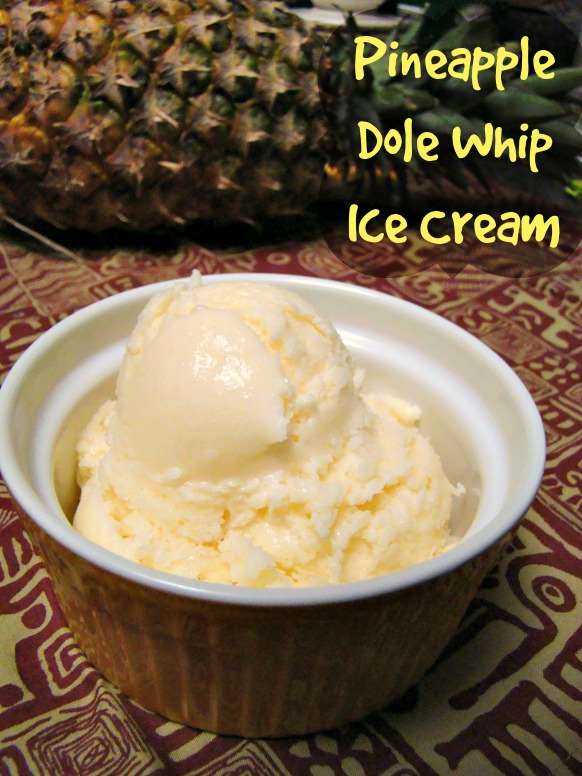 I get one every time we go to  Disney World in Florida or Disneyland in California. It just isn't a good trip without a Dole Whip. If you have never had one, I'm so sorry. But then again, you don't know what you are missing.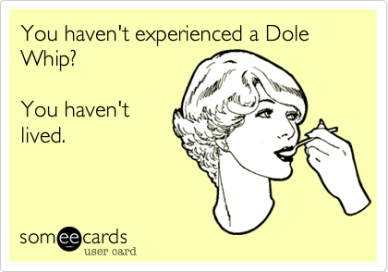 What is a Dole Whip?
A Dole Whip is a delicious pineapple flavored soft serve ice cream served in a cup. You can get it as soft serve or as a float served with pineapple juice. I almost always get it as a float. The picture below is the Soft Serve in a cup.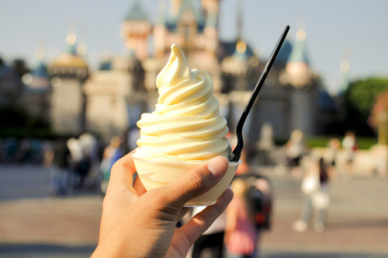 My version of a Dole Whip has only 5 ingredients. I make this recipe in a large ice cream maker, because it's the only way I can ensure I get at least one bowl in my house. Seriously, this frozen treat disappears in my house faster that you can say "Bibbidi Bobbidi Boo". For smaller machines, just half or 1/4 this recipe.
You can enjoy your homemade Dole Whip a few different ways. Try……………
1. Eat it as soft serve straight out of the ice cream maker. This is just like what you get in the park. Plus, this is the quickest way to get your coveted Dole Whip.
2. Serve the ice cream style after the ice cream has been frozen in the freezer. Basically you've had that initial serving and decided to freeze the rest for later.
3. Serve as a float served with chilled pineapple juice. You can use soft serve or ice cream with the float.
4. Serve your Dole Whip adult style with a little something something. During this year's Flower and Garden Festival, Disney is offering a special Dole Whip served with Spiced Rum. So to serve up this treat, add a shot of Spiced Rum to your Dole Whip. I REALLY like it when I added a shot of Captain Morgan's Spiced Rum to 1/4 cup chilled pineapple juice and added it to 2 scoops of soft serve. OH MY …….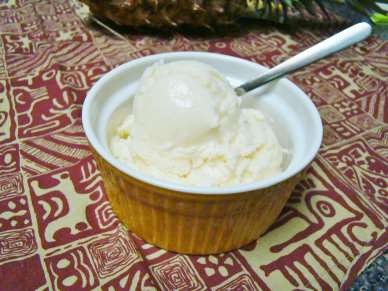 LittleFamilyAdventure.com
Have you ever had a Dole Whip in the Disney Parks? What's Your Favorite Disney Park Treat?
Please follow and like us: