Camping food is more than just hot dogs and marshmallows.
On a camping trip, you can cook just about anything you like, as long as you bring everything you need with you to the campsite.
One of the hardest parts of planning, for us, is trying to figure out what food to take. With so many different options, it can be hard to decide. Some of the questions we have to ask ourselves are:
What can be prepped in advance?
How much food do we need?
What will last in the cooler?
Will my family actually eat this?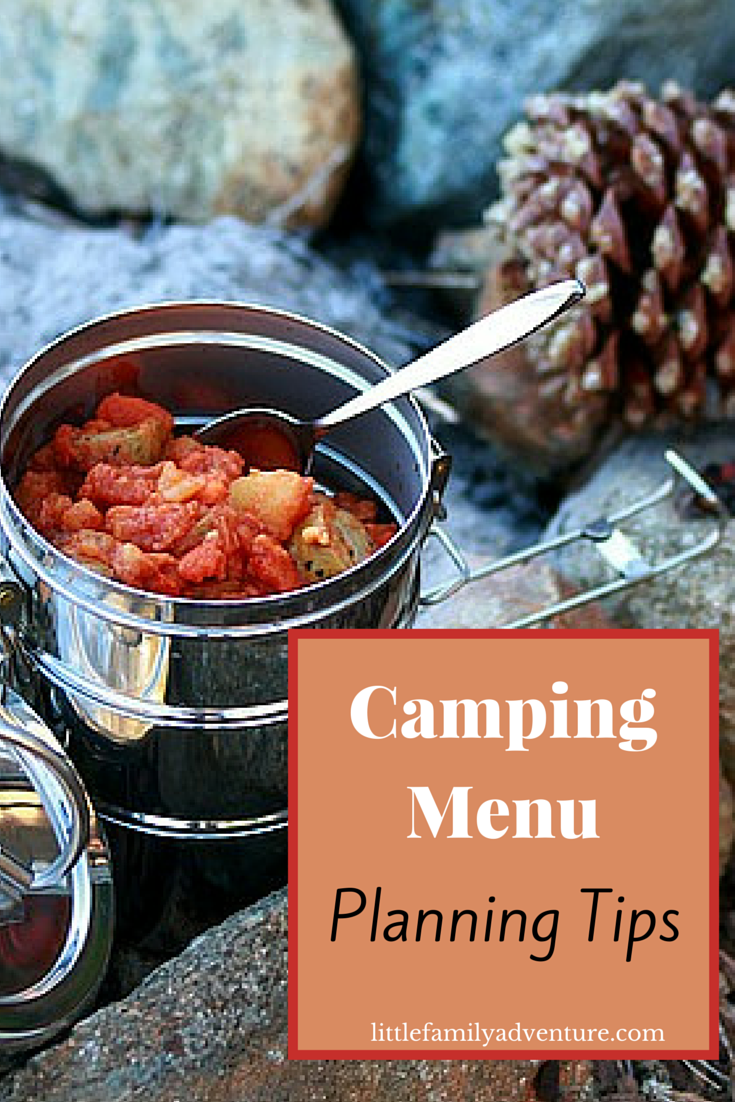 It seems that easy, not so healthy, food seems to be the standard for most camping trips.
Why do you think that is? Convenience is a big reason.  But camping meals can be both delicious and heathy with a little planning. You can go beyond the junk food and eat more real food when we're camping without it being inconvenient.
Continue on the next page for these tips for planning a camping menu that are both easy and good for you.